<!_______SIDEBAR LINKS START______________->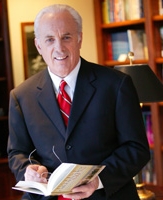 John MacArthur a very humble man and probably the best bible teacher walking the earth today!
Many free resources

Dr. Jack MacArthur (1914-2005)
John MacArthur's father, leaves a legacy of 70 years of great gospel preaching.




Dr. J. V. McGee
has gone home to be with the Lord but his teachings "Thru The Bible" continue to be a light unto the world.





SermonIndex
Over 14,000
Vintage Sermons Free




Kent Hovind is
Dr.Dino
A Must see!




Word of Life Ministries
- Not church as usual
---

---

Seek Ye The Truth


And The Truth Shall Set You Free
<!- INSERT BELOW -_-_-_-_-_-_-> Where To Find It Fast:


Everyone's Favorite Bible Verses



<!- INSERT ABOVE -_-_-_-_-_-_->
---